Wix, the famed website builder service, offers site owners a host of marketing tools – effectively creating a one-stop shop for those looking to brand and promote their business. We've previously explored the Wix Logo Maker, but how does its simple video maker fare? 
According to its website, the tool is "the best free video editor to create promo videos, product demos, social posts and more." So, it's broadly aimed at content marketing and social media marketers who need to make professional-looking visual content fast, regardless of experience.  
You can try Wix Video Maker by clicking here (opens in new tab).
Wix Video Maker: Pricing & plans
Completely free video maker for personal and commercial use 
Rather remarkably, Wix Video Maker is free. As in completely free. You can make as many videos as you like, and won't have to pay a thing, even if your videos are business related. Once you've created two projects, you'll have to sign up to Vimeo, which powers Wix's platform and has its own video maker (see our Vimeo Create review). 
You're allowed to upload up to 15 files, totalling 60 minutes of video or 3.6GB per project – whichever limit you reach first. You do have to log in or create an account though should you wish to try the service out, but that's hardly unexpected.
Wix Video Maker: Automatic video creation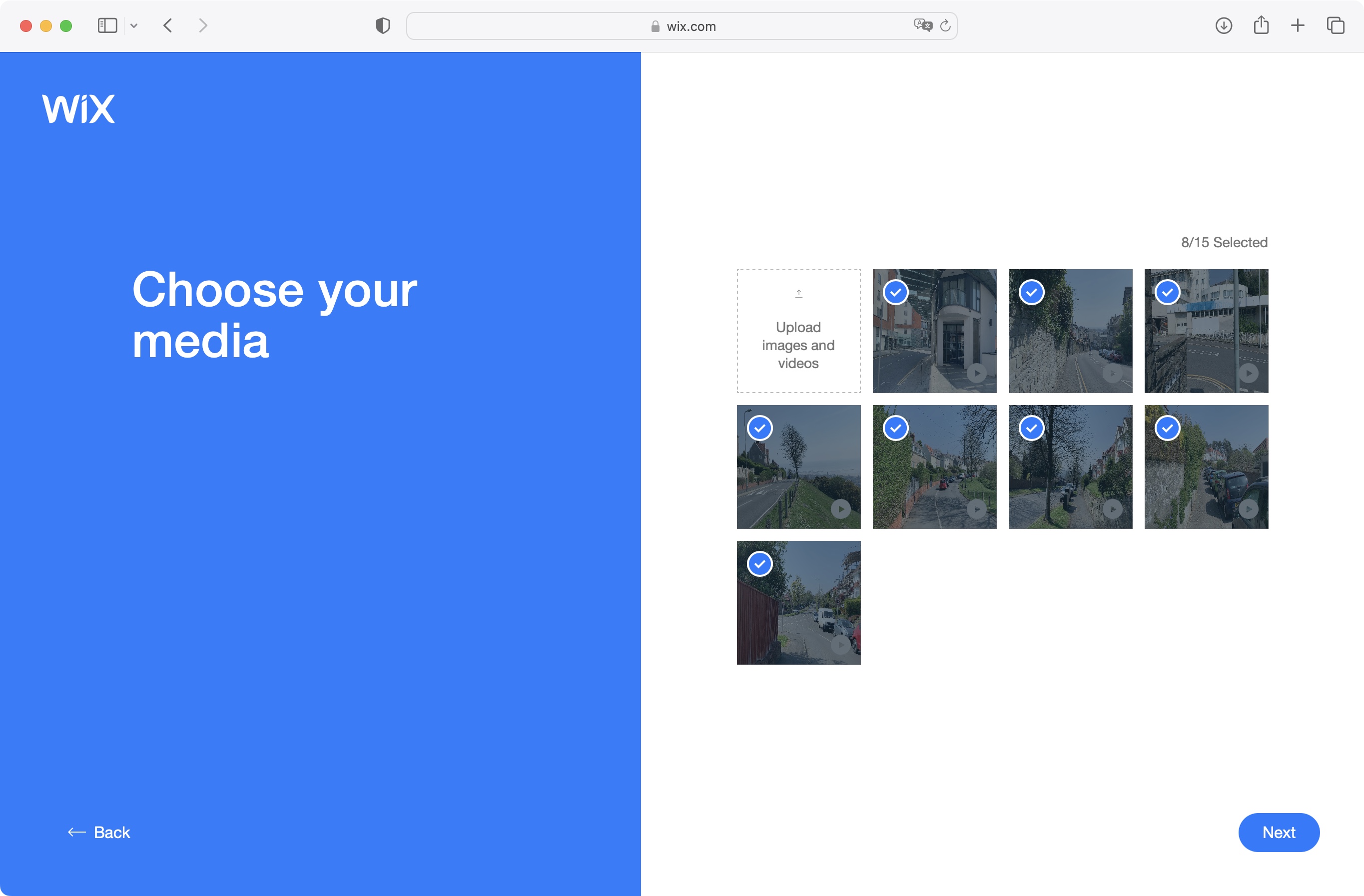 Easy-to-follow options to let Wix make a video project for you 
First, Wix Video Maker will ask you to upload your footage. As with all online video editors, this is the biggest bottleneck, as you have to wait for the files to be transferred to the cloud, and this always and frustratingly takes time.
Once complete, Wix will guide you through a series of options. The idea behind it all is that the editing will be done for you. All you need to do is make a few simple decisions. 
The first is choosing from 19 different video themes. Hovering over the small thumbnail gives you an idea of the style your project will inherit by selecting it.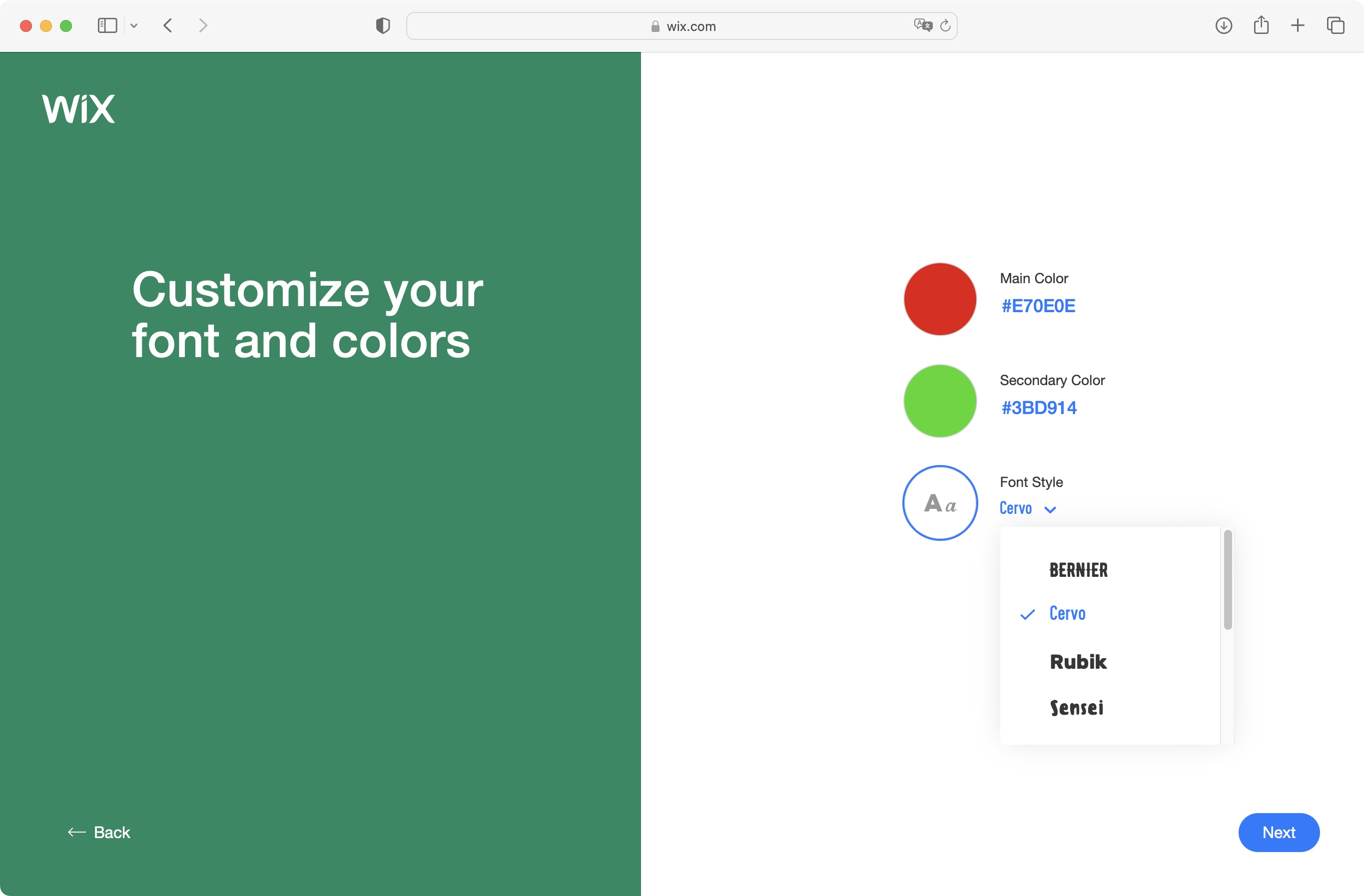 This is followed by selecting your video's two main colors, but without knowing exactly what this will lead to, it's a little tricky to decide. The same goes for the font, although thankfully, only nine are available, limiting uncertainty.
Finally, you're asked to choose a soundtrack, and add up to three text boxes. If you're a business, you'll have an extra page where you can add your company's details, tagline and logo..
Click on 'Create Video' and Wix will get to work. It's very simple, very straightforward.
Automatic video creation: 4/5 
Wix Video Maker: Video editing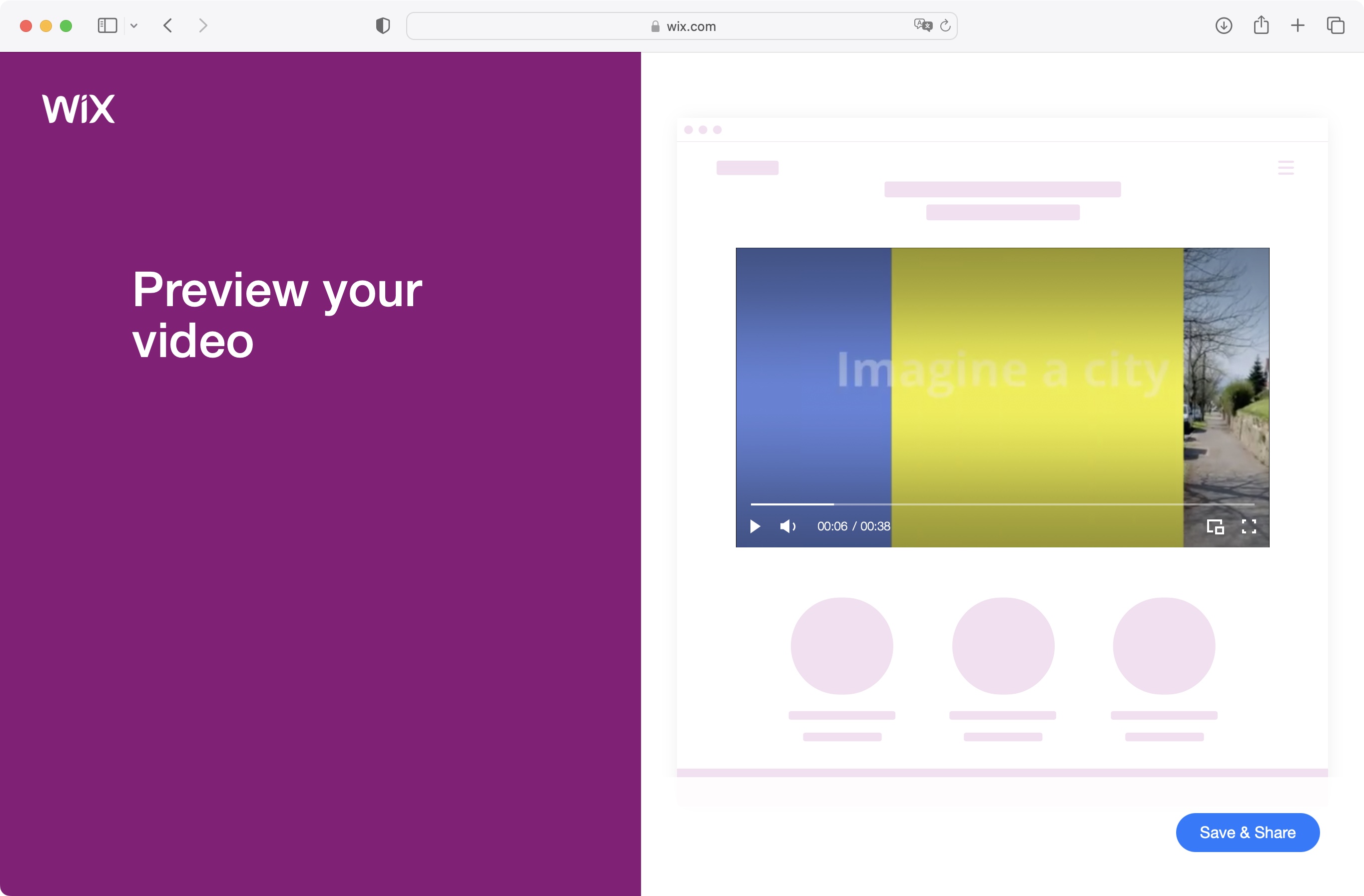 Disappointingly bereft of customization options 
We were expecting a section dedicated to further editing. A space where you could customize the automatic creation process, perhaps reorder the clips, change the transition while keeping to your selected theme, those personalization actions so critical to brand-conscious individuals and organizations.
Except, these aren't available. And it took us by surprise. Now it makes perfect sense why the Wix Video Maker is free. You have virtually no control over the creation process aside from the few requests you were originally given. Even the best video editing software for beginners gives you more influence over your video projects. 
We went back and tried again a few more times. As we feared, the clips you've imported cannot be reordered. Worse still, Wix doesn't use the clips in the order you've uploaded them, but seemingly at random over the course of your short video. Wix Video Maker appears to pick whichever clip it likes, and orders them as it pleases. You have absolutely no control over this.
You also have no control over which audio is used in a clip: as Wix chooses the part to use. If someone talks in the clip, it might be cut off mid-sentence or even mid-word. If you know how to use an audio editor to create the specific soundscape prior to uploading, it might be best, but then again, if you know how to do that, you likely don't need Wix Video Maker.
Sure the output looks fine, with fancy transitions and animations. But nothing can ever be perfect right off the bat, and you need some control to truly call a project 'finished'.
Wix Video Maker: Sharing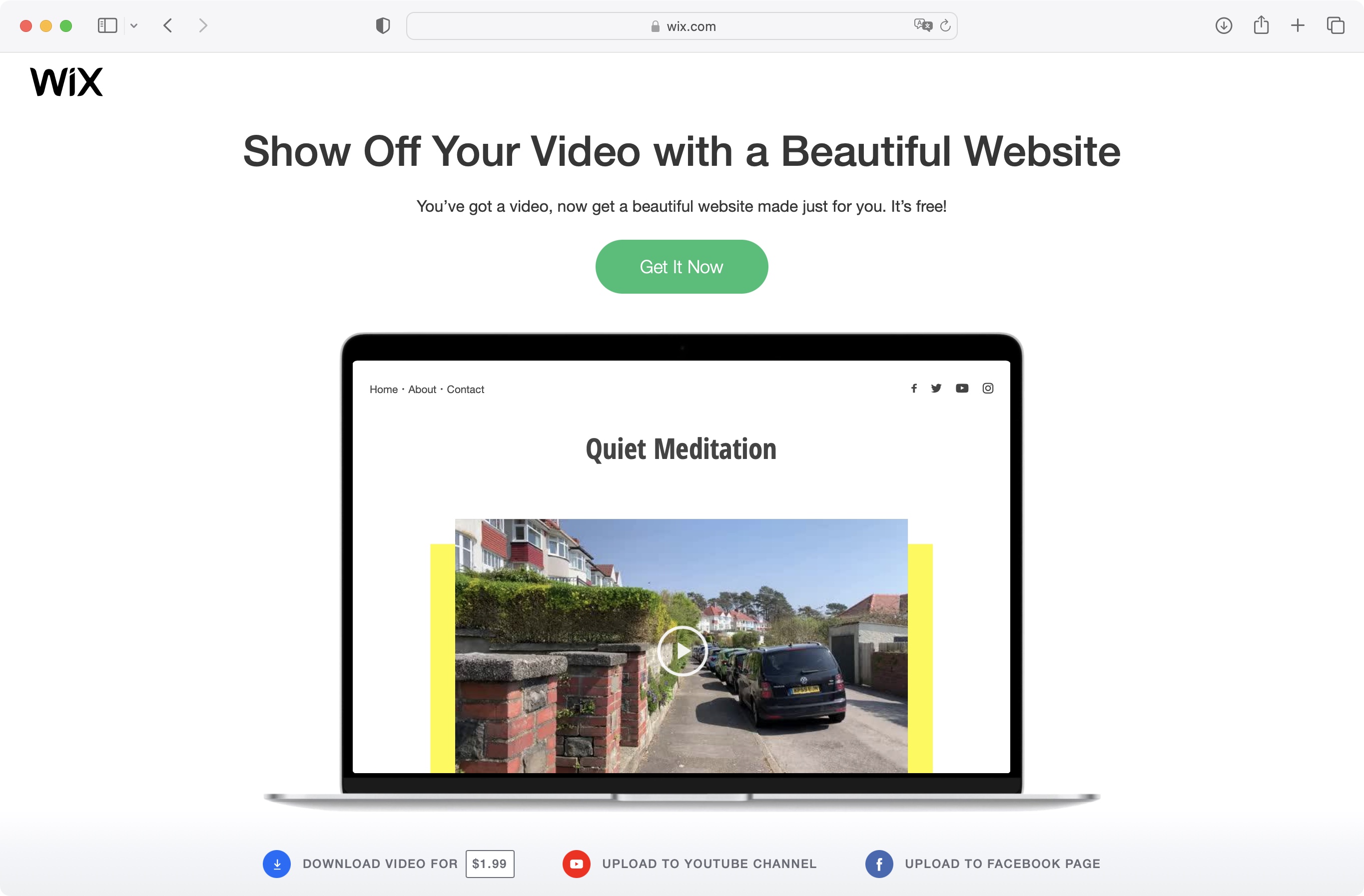 You only have a handful of sharing options available to you 
Having let the video maker build, edit and composite your project, it's time to share it with the world. You have three choices: upload it to Facebook, to your YouTube channel, or download it to your computer for an additional cost. Bear in mind, though, you can download your videos from your YouTube account for free, so that's also an option.
Alternatively, you're offered to set up a Wix website to showcase your video there. Its basic account is free too, and offers more customization options than this video editing software allows making it worth your consideration.  
Wix Video Maker: Scorecard
Swipe to scroll horizontally
| | | |
| --- | --- | --- |
| Row 0 – Cell 0 | Row 0 – Cell 1 | Row 0 – Cell 2 |
| Pricing & plans | Completely free online video maker (unless you want to download a digital copy) | 5 |
| Automatic video creation | Easy to make your choices, give some details and let Wix do it for you | 4 |
| Video editing | Almost no control over precisely how the final video will look and sound | 1 |
| Sharing | Standard sharing options, digital download cost, and integration with Wix websites | 2 |
Should I buy? Buy it if…
You have no video editing experience or need to quickly create professional videos, or you're an existing Wix user, as it integrates nicely. 
Don't buy it if…
You need full control over your video project beyond what footage is used.  
Wix Video Maker: Alternatives
We've tested, reviewed, and rated a range of video makers, video editing apps, and software.
Depending on your skill-level, for alternatives to Wix Video Maker, we recommend Vimeo Create, Apple iMovie, and Adobe Premiere Elements.