The OdinLake Ergo Plus A743 is a premium office chair (opens in new tab) with a built-in footrest. This seat has impressive lumbar support, highly adjustable armrests, and an adjustable seat. All in all, this chair is very comfortable and is one we can sit in for hours on end.
Unboxing
The OdinLake Ergo Plus A743 arrived in a single large box, with the leg rest add-on in a much smaller package. With one person, we were able to easily set everything up in its entirety in about 10 minutes, thanks to the straightforward directions and pre-drilled holes for bolting pieces together.
First Impressions
After assembly, the final product screams quality, as the OdinLake Ergo Plus A743 looks premium, expensive, comfortable, and impressive. The striking metal frame contrasts the black mesh of the adjustable depth seat, and we were immediately impressed with how the mesh caressed us in all the right places while staying impressively pressure-point-free.
Another immediate win for the OdinLake Ergo Plus A743 is its smooth reclining, made possible by its wire system. Pushing into the backrest to recline is as easy as sitting straight up – and if that is unsettling, you can customize how easily it reclines with a simple twist of a knob.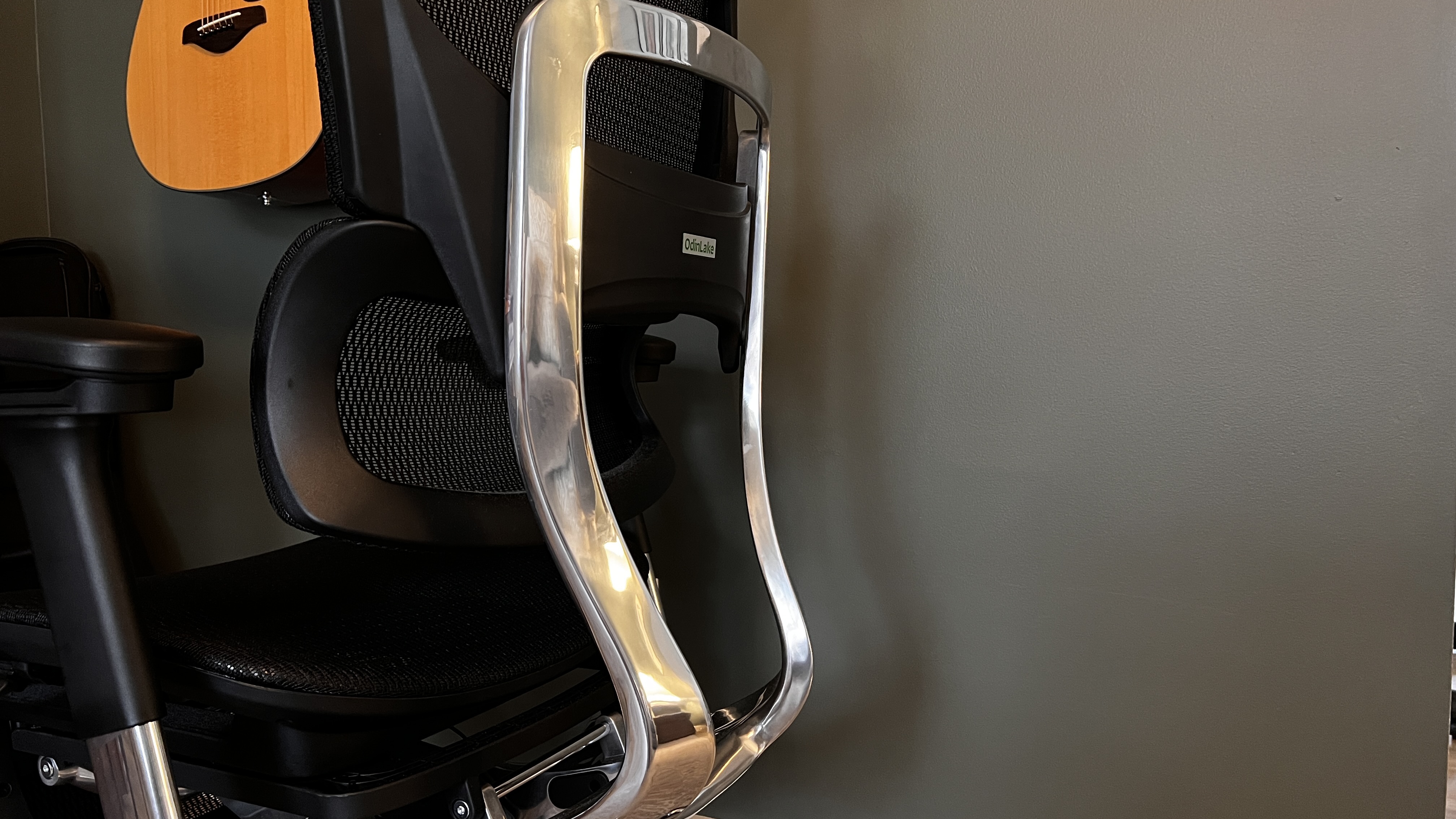 Specs
Dimensions: 25.2 – 27.5 x 27.5 x 45.5 – 52.4″ / 64.0 – 69.9 x 69.9 x 115.6 – 133.0 cm 
Seat Height: 18.5″ – 22.5″ / 47.0 – 57.2 cm
Maximum Load: 350 lbs / 158.8 kg
Another feature that jumped out at us from the Ergo Plus Model A743 is the built-in leg rest. This can tuck away under the seat when not in use and then slide right out in seconds when desired. Not only is the leg rest easy to use, but it is surprisingly comfortable. We can use it at all different lengths, meaning we can rest our ankles or calves on this rest, whichever we prefer. Additionally, our team of all heights can find the perfect depth of leg rest to fit them best.
Design and Build Quality
OdinLake uses an aluminum alloy frame for this chair, keeping it both light and sturdy. This choice of material also points to longevity, as it will not break down or damage easily. Another bonus is that the shiny silver provides the previously-mentioned contrast in color – though this is only some people's style.
The Ergo Plus Model A743 has an integrated Dynamic Lumbar Support with a C-shaped mesh bump out designed to fit the curve of your lower back. What makes this so unique is that this lumbar support follows along with any reclining you may do, keeping the support for your spine there no matter what position you find yourself.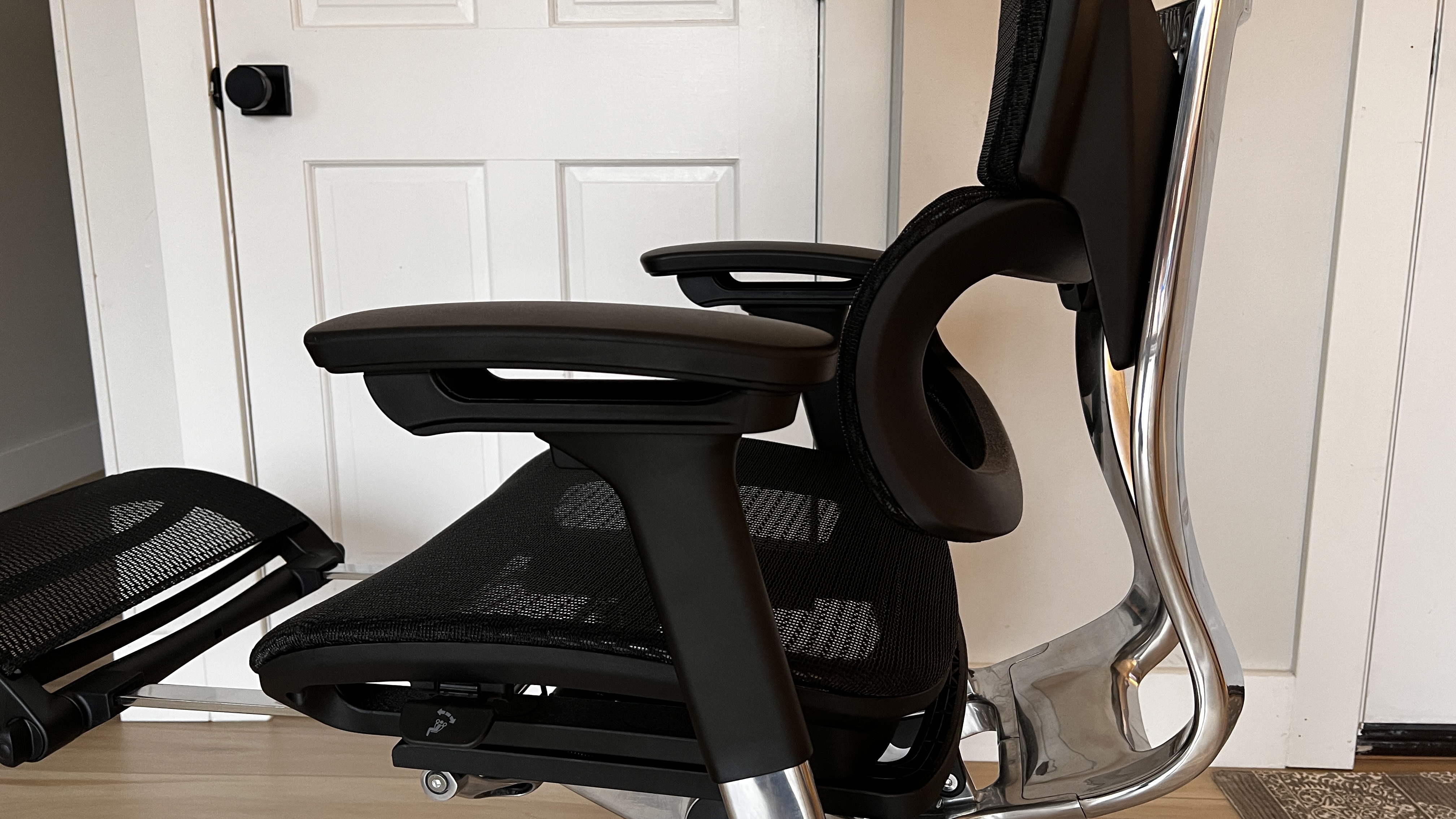 In Use
Using the Ergo Plus for the last few weeks has been very enjoyable. The chair reclines smoothly, rolls easily, is comfortable even for long hours, has breathable mesh, supports our lower backs, and has some cool added features.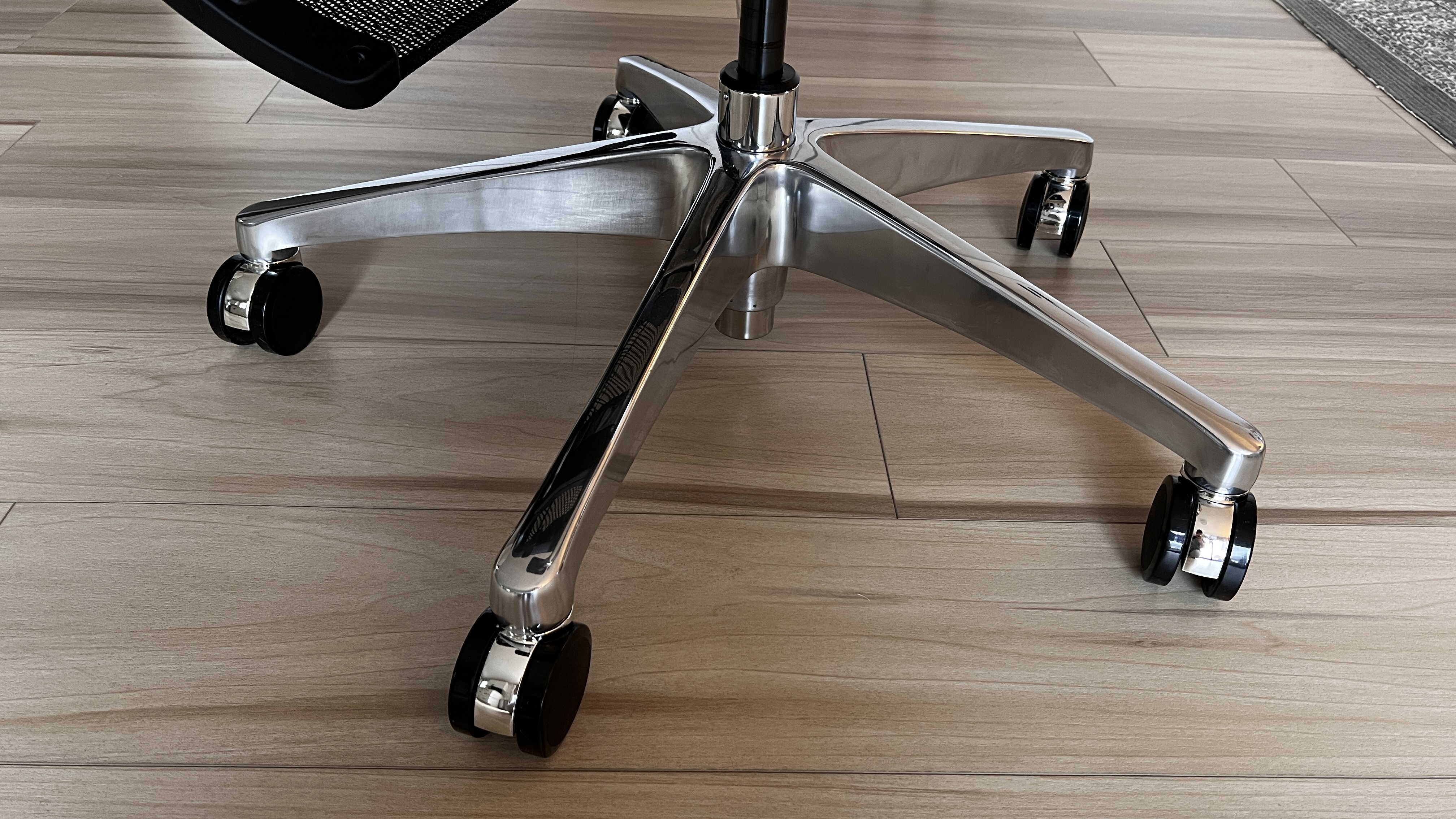 From day one, this chair has been great. It has all-day comfort, allowing us to work more productively, and, if we chose to kick it away and stand at our beloved standing desk, the casters rolled smoothly, even on shorter carpets. It took a day or two to hone in on all of the adjustments for the primary user in the office, but once we did that, we haven't needed to adjust it again. Even today, the pieces we notice the most include the adjustable height backrest (and lumbar), the 4D motion armrests, and the depth-adjustable seat. These elements combined to fit us perfectly make for a truly customized experience.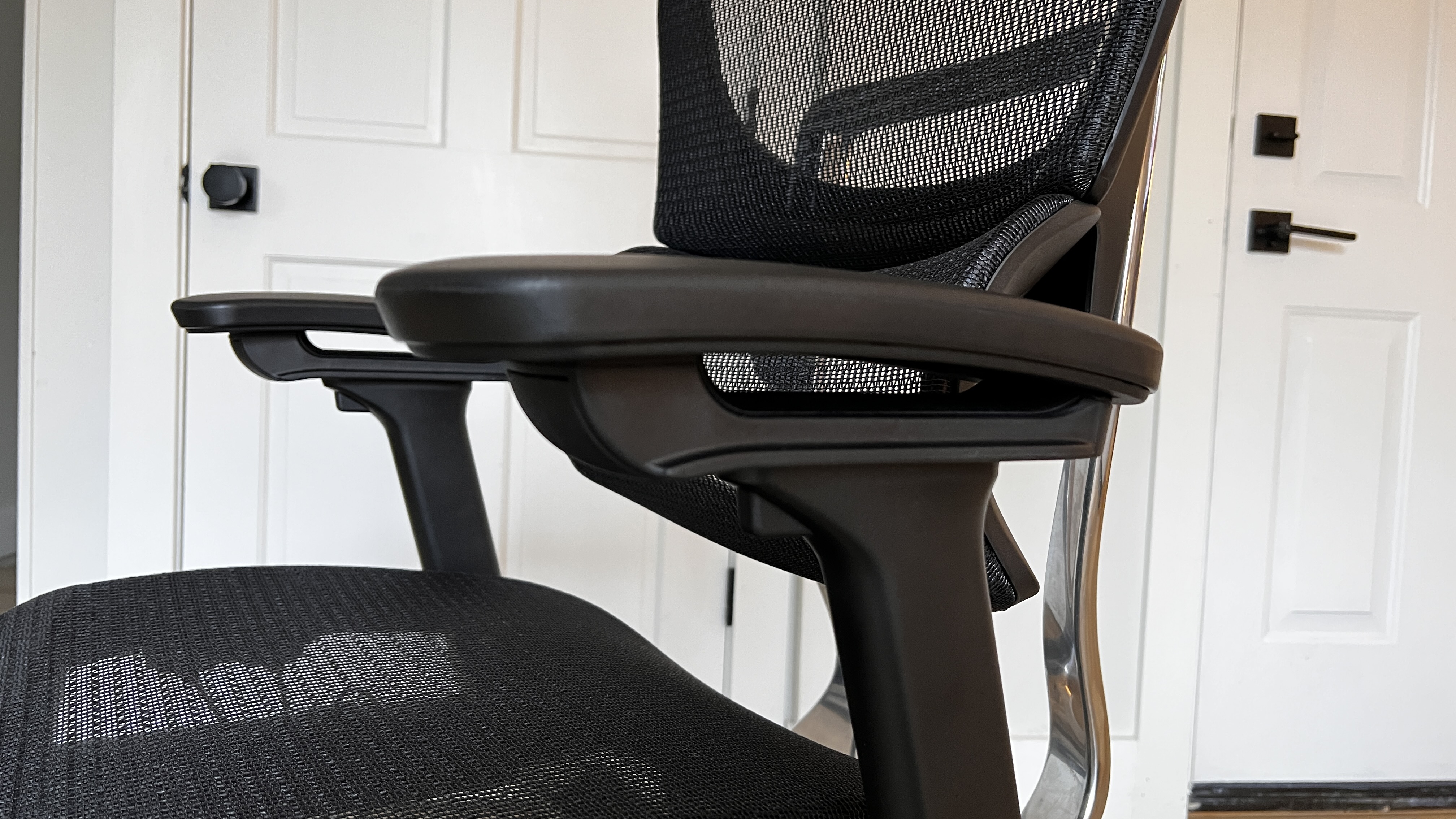 When we needed a change of pace and wanted to kick back and relax, read on our tablet of choice, or work with our laptop actually on our lap, we loved having the built-in leg rest and headrest. We can pull the leg rest out in seconds and set it exactly where we want it. For our tallest office member, the leg rest hits his mid to lower calf, which are surprisingly comfortable. When kicked back, the headrest perfectly caresses our neck, supporting it without making us contort our neck or head to a strange position. We even found ourselves wanting to work from an iPad, sketching out ideas and outlines, editing product photos, or reading the news to pop out the leg rest and enjoy the comfortable recline.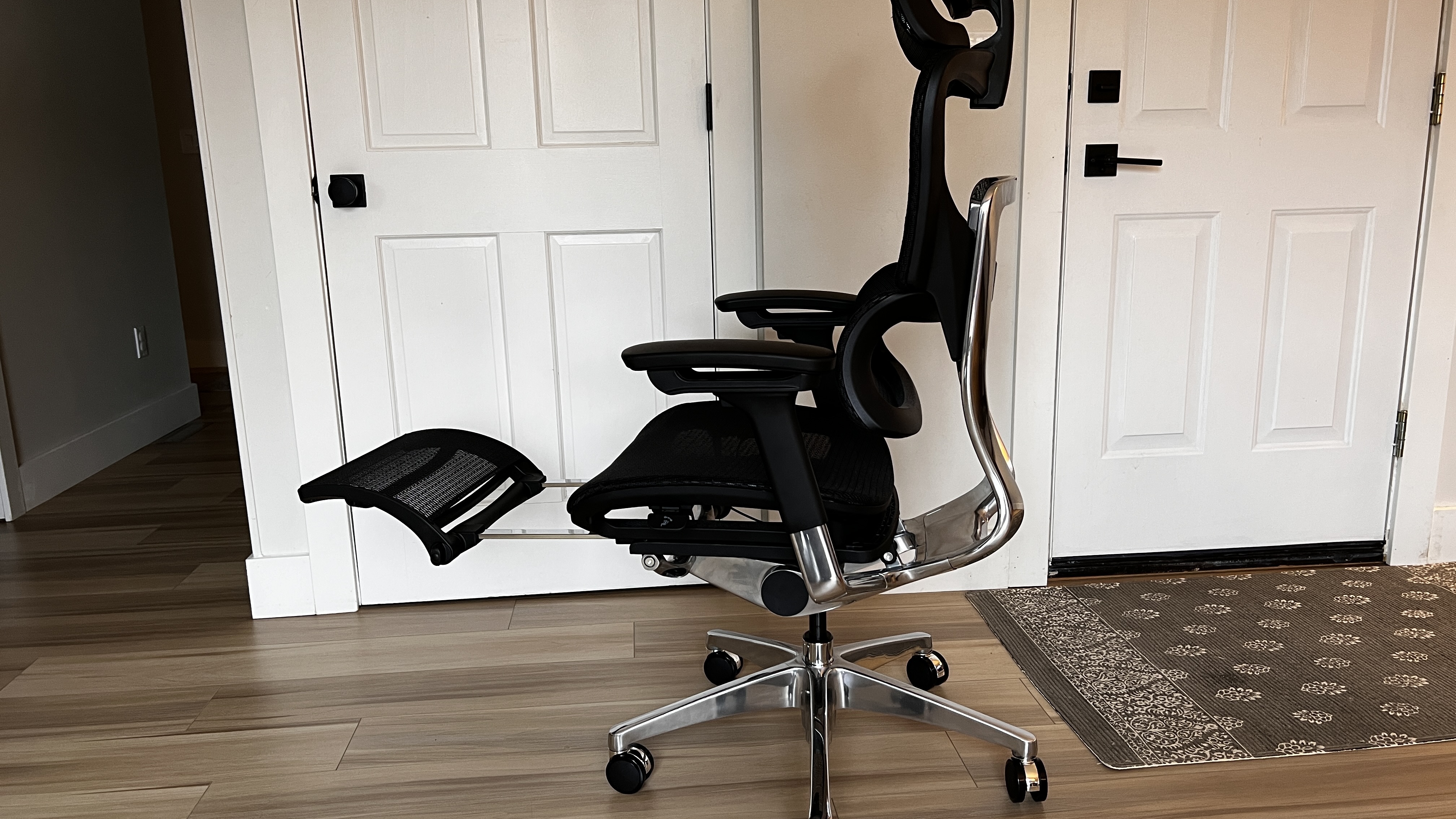 All of these features would be impressive on their own. Together, they make for quite the experience, but what takes this a step further is the chair's build quality. The OdinLake Ergo Plus A743 is no cheap gimmick, as the solid and durable aluminum alloy frame mixed with a high weight limit means that this chair will last quite a long time without breaking down from everyday use.
Final Verdict
The OdinLake Ergo Plus Model A743 Ergonomic Office Chair is a phenomenal chair we have loved using. The only real downside to this chair is the price tag, and if you don't like the silver aluminum alloy frame. Outside of that, this chair checks all of our boxes as a quality office addition that just about anyone will enjoy having in their house if they want to cough up the cash.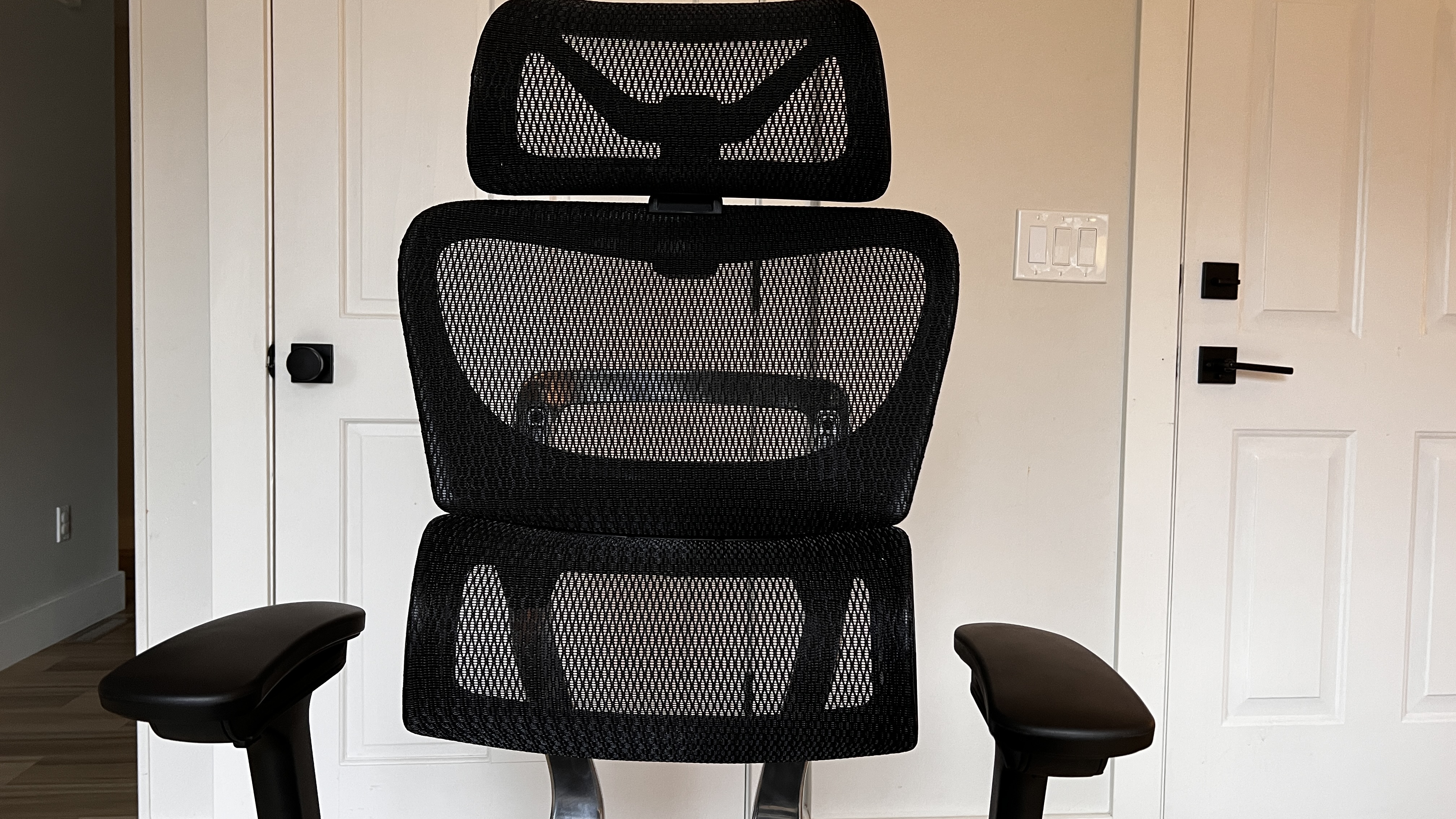 ---